LED Downlights: 5 Facts You Need to Know
Melbourne and all of Victoria are switching to LED downlights in record numbers. Over 200,000 Victorians have made the switch and are saving up to 89% on their lighting electricity bill. And if you have halogen downlights, you can save money too.
The Victorian Government have recognised these LED savings and are offering  incentives to all households to make the switch from halogen downlights to LED.
Know your downlight options
Take advantage of the Victorian Government's Energy Saving Incentive and slash your electricity bill by having an A grade electrician replace your existing downlights.
You have three LED downlight installation options:
1. Free LED downlights: Swap all your halogen downlights to LED for free. This is a globe only change and only applies to non-dimmable downlights
2. Bright LED downlights: Use your government subsidy to upgrade to dimmable/ brighter LEDs. This includes a full transformer change, dimmable options and the opportunity for elegant fittings that beautify your home, keep the dust out and the warmth in
3. Mix and Match: We can help you mix and match any combination of free and dimmable/ brighter LEDs for your home.
Unsure which option to choose? Call us on 1300 033 367 to discuss the best option for your home.

LED upgrades for business
Want to upgrade your fluorescent tube lighting or high bays? Contact Accredited Power commercial LED lighting. They are accredited business installers and can pass on all available rebates. Lower your operating costs overnight by upgrading to subsidised LED lighting.
LED Facts: Don't get burnt
Before you rush out to switch your halogens to LED, avoid the pitfalls by reading the 5 essential LED facts below. These facts will help you navigate and compare LED offerings to maximise the long term value of your lights.
---
1. Consider replacing your old halogen transformers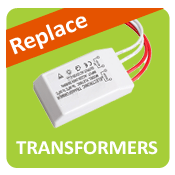 Yes, we can organise to have your halogen downlights changed for free. Many customers take this opportunity to also update their transformers.
Halogen transformers were built to work with halogen downlights. Most 'off the shelf LEDs' are not compatible with these transformers and won't work.
The free LED globes used are designed for maximum compatibility with existing halogen transformers, so the vast majority of customers won't need to change their transformers.
Although we can arrange free installation without a transformer change, we do recommend that you change your transformers to the newer more reliable LED transformers. A $9.95 transformer will give you ongoing compatibility.
---
2. Use an accredited LED downlight electrician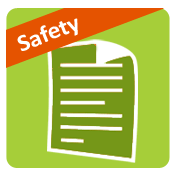 Choose an experienced supplier who doesn't cut corners with electricity or savings. Embertec is an Australian company with over 10 years' experience in energy efficient technologies.
We have partnered with Accredited Power Saver, who have one of the largest networks of fully qualified licensed A-grade electricians providing a full range of quality home lighting products and services.
Always choose an electrician that is reputable, experienced and easy to contact for follow up queries.
---
3. Demand LED downlight choice and brightness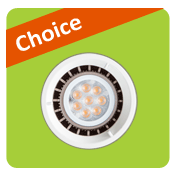 Don't get stuck with an LED that isn't as bright as your existing halogen downlights. If your LEDs are going to last over 20 years, you need to be happy with brightness of the light.
We can arrange an LED downlight package that is customised to your home's needs.
Although free LEDs are not dimmable, we have a range of brighter and dimmable LEDs that are heavily subsidised.
As you only get one chance with your subsidy, choose wisely if you want quality dimmable products in your home.
Embertec dimmer switches are also available if you want to enhance your lifestyle, and our Eclipse downlight will deliver beauty, comfort and unparalleled brightness.
---
4. Don't waste your government rebate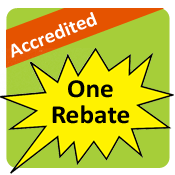 The Victorian Government Energy Saver Incentive currently offers subsidies to upgrade from halogen to LED downlights. However, each household can only claim this rebate once.
Take advantage of this cost-saving opportunity by replacing your existing halogen downlights with subsidised quality LEDs that last.
We can replace both non-dimmable and dimmable halogen downlights.
Choose a provider that can do it right the first time.
---
5. Know your warranty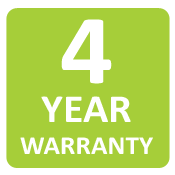 Free globes come with a 2 year globe only warranty.
All premium globes come with a 4 year globe and transformer warranty.
All LEDs are installed by a licensed A grade electrician at no additional cost.
---
How to get an LED downlight quote
Get your LED downlights changed correctly the first time. To see how much you can save, contact us for a no obligation quote. Simply call us on 1300 033 367.